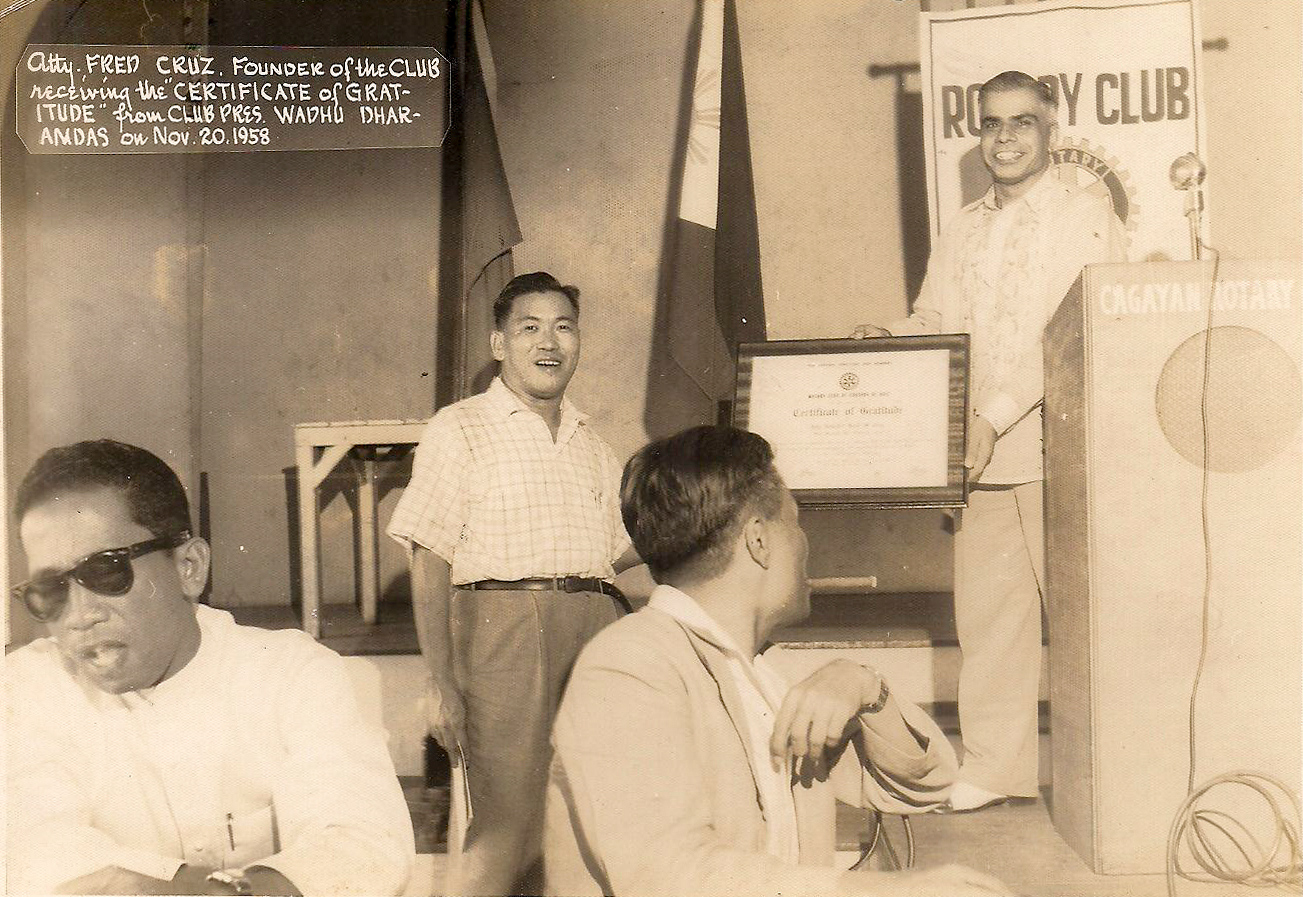 The Rotary Club of Cagayan de Oro was organized on April 22, 1948 as Rotary Club de Misamis, sponsored by the Rotary Club of Cebu, under RI D. 81, with Dist. Governor Mariano F. Lichaoco of Dagupan as Dist. Governor and RI President S. Kiendric Guernsey of Jacksonville, Florida.
In Rotary Year 1950-1951, Philippine district No.81 was changed to RI Dist. #48 with RI President Arthur Lagueux and Dist. Gov. Fernando D. Manalo of RC Baguio as district governor for the newly designated district.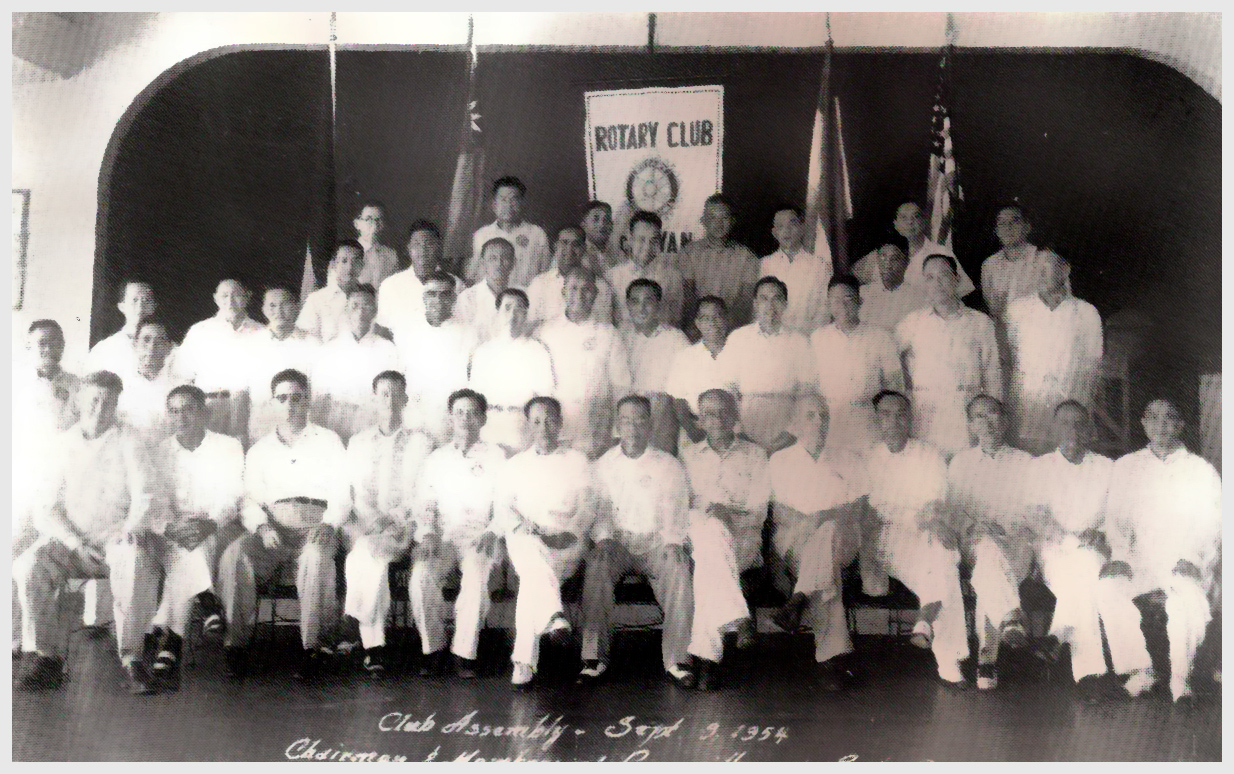 In Rotary Year 1957-1958, with RI President Charles G. Tennent of Ashville , North Carolina , USA , Dist. No. 48 was again changed to District 385 with PP Hernando " Nan " Pineda of the Rotary Club of Cagayan de Oro as the first District Governor under the new district number for the whole Philippines.
In RY 1964-1965, RI Pres.Charles Pettengill of Greenwich, Connecticut, USA , Philippine Dist. 385 was divided creating Dist. 380 for Luzon and Palawan and Dist. 385 for Visayas, Mindoro and Mindanao . Past Pres. M.A.T. Caparas of RC Caloocan who later on became RI President was the first DG for 380 while PP Leonardo F. Gallardo of RC Bacolod was the DG for 385.
Again, RY 1974-1975, RI President William S. Robins of fort Lauderdale, Florida, USA divided RI Dist. 385 with Western Visayas and Western and Central Mindanao for 385 with PP Dante P. Sarraga of RC CDO as its District Governor while 386 for Eastern Visayas and Mindanao for the new district under PP Mariano S. Ilano of RC West Cebu as its first District Governor for the newly created district.
In RY 1984-1985, with RI Pres. Carlos Canseco, the new district 387 was created out of clubs from RI DIST. 385 and 386 with PP Hassomal Daswani of the RC of Cotabato as the first Dist. Governor.
The RC Cagayan de Oro was organized with only 17 charter members and to date, we are the biggest club in Mindanao with 63 registered members.